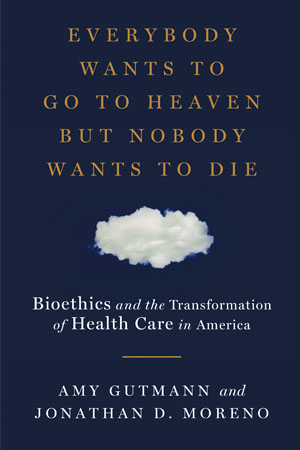 Everybody Wants to go to Heaven but Nobody Wants to Die
Amy Gutmann and Jonathan D. Moreno
W. W. Norton & Company, 2019
"Amy Gutmann and Jonathan Moreno's groundbreaking Everybody Wants to Go to Heaven But Nobody Wants to Die should be required reading for anyone with a heartbeat who wants to understand the ethical and practical contradictions of our cultural obsession with prolonging life at all costs."
- Andrea Mitchell, anchor of NBC News
To learn more about the book, and to see the schedule for public events featuring the authors, visit www.everybodywantstogotoheaven.net.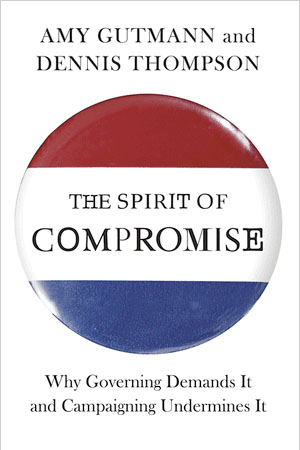 The Spirit of Compromise: Why Governing Demands It and Campaigning Undermines It
Amy Gutmann and Dennis Thompson
Princeton University Press, 2012
"In this 'no excuses' look at Washington gridlock, Gutmann and Thompson offer a clear-eyed examination of the forces that bring warring political leaders together or keep them apart. Far from a Pollyanna-like plea for compromise above all, this book uses fascinating historical and recent examples, and analysis, to expose the sources of dysfunction and to argue for how they can be overcome. I wish every policymaker would read it!"
 - Judy Woodruff, PBS NewsHour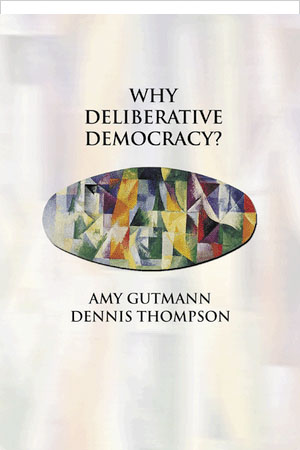 Why Deliberative Democracy?
Amy Gutmann and Dennis Thompson
Princeton University Press, 2004
"This book lays out, defends, and applies Amy Gutmann and Dennis Thompson's theory of deliberative democracy. Accessible and yet rigorous, each chapter starts from and articulates the authors' view of the subject while taking that view to new places. Concrete illustrations play a major part in all the theoretical discussions, and not only do they make the philosophical arguments clear but they also point to practical application of the theory. There is a huge political rhetoric about deliberation and citizen engagement outside academia, and this book can inform that public debate."
 - Simone Chambers, University of Toronto, author of  Reasonable Democracy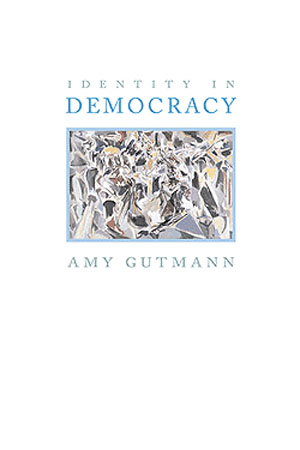 Identity in Democracy
Princeton University Press, 2003.
"For anyone who believes that identity politics is just identity politics, this timely book will be a revelation. Comprehensive and full of brilliant insight, it remains always accessible as it puts identity politics through its philosophical paces, revealing along the way its indispensability to all politics, to 'civic equality, liberty, and opportunity' - to democracy itself."
Claude Steele, Stanford University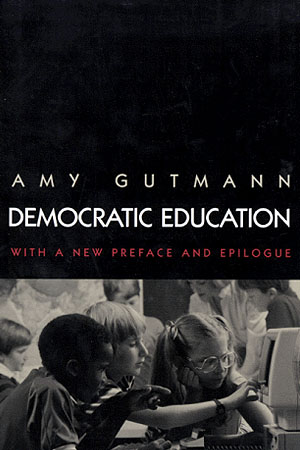 Democratic Education
Princeton University Press, 1999.
"Dr. Gutmann attempts to construct a democratic theory of education with great conceptual clarity and good common sense… Democratic Education belongs in the liberal tradition that goes back to the birth of the Republic."
 - Andrea Mitchell, anchor of NBC News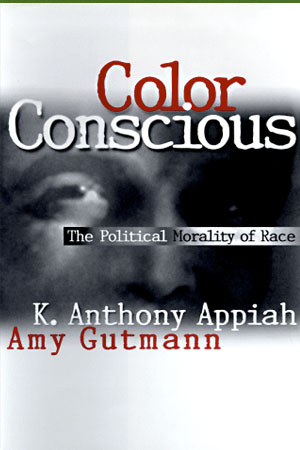 Color Conscious: The Political Morality of Race
K. Anthony Appiah and Amy Gutmann
With an introduction by David B. Wilkins
Princeton University Press, 1998.
"Color Conscious is an extremely welcome addition to the discourse on race. In different but complementary ways, Appiah and Gutmann articulate with precision and subtlety those intricate issues of race that confound us all."
 - Toni Morrison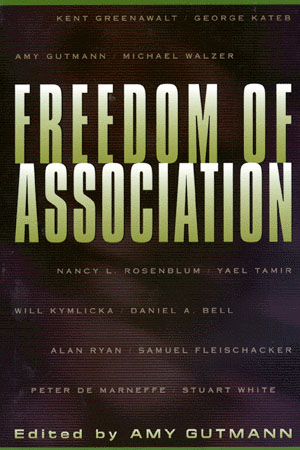 Freedom of Association
Edited by Amy Gutmann
Princeton University Press, 1998.
"This is an excellent collection of papers on the idea of 'civil society' and the importance of associational life in enabling and sustaining political democracy… I know of no other work that parallels this collection."
 - Donald Moon, Wesleyan University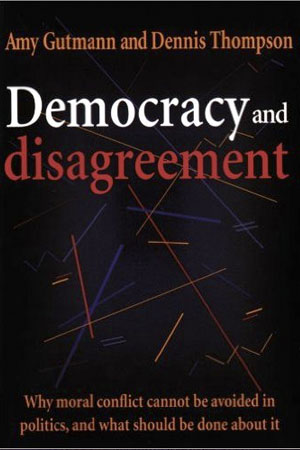 Democracy and Disagreement
Amy Gutmann and Dennis Thompson
Harvard University Press, 1996.
"What gives this book so much power is not just that it thoughtfully defines the principles that should guide moral argument. Gutmann and Thompson go on to apply their framework for moral discussion to some of the most difficult and controversial questions facing Americans today."
 - Suzanna Sherry, Washington Post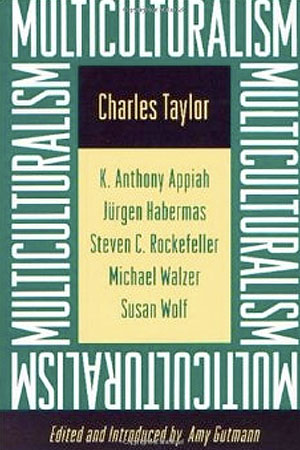 Multiculturalism: Examining the Politics of Recognition
Edited and Introduced by Amy Gutmann
Princeton University Press, 1994.
"Multiculturalism … is packed with depth, intelligence, and (to revive an old-fashioned word) wisdom …. It is highly relevant to pressing debates about nationalism and its identity."
 - Michael Saward, The Times Higher Educational Supplement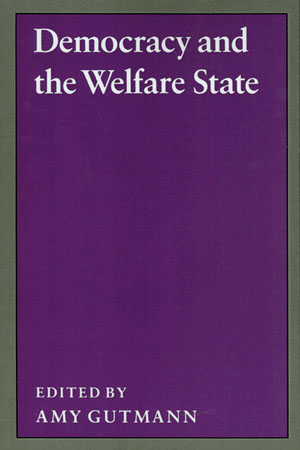 Democracy and the Welfare State
Edited by Amy Gutmann
Princeton University Press, 1988.
"The welfare state is on the ideological defensive, especially in the United States and the United Kingdom. . . [This] volume is stimulating and informative and should be of interest to normative theorists and social scientists in general."
 - Economics and Philosophy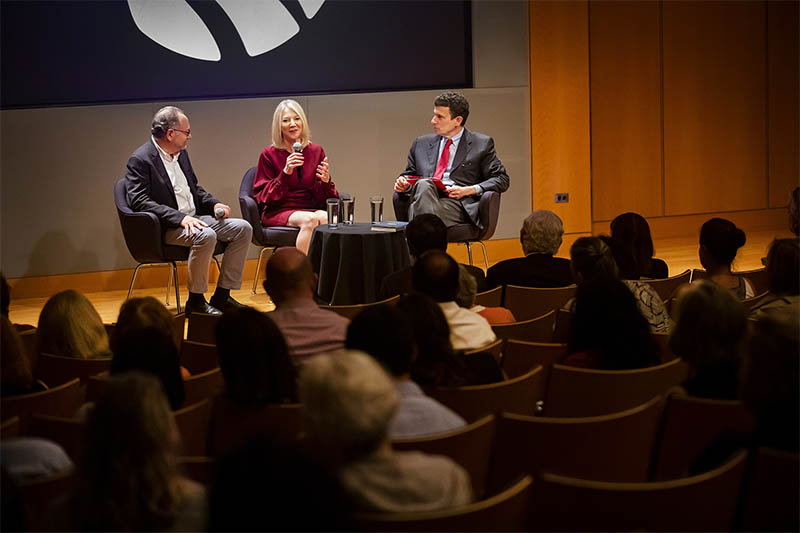 President Gutmann with Jonathan Moreno discussing "Everybody Wants to Go to Heaven but Nobody Wants to Die"
with David Remnick at the New York Public Library